Discover one of the best trans porn games available for free online! Sex games with trans characters are not numerous on the internet so we are happy to be able to present you Trans Pornstar Harem! We tested for you the game Trans Pornstar Harem and we give you our opinion at the end of this presentation.
If you are in a hurry you can play Trans Pornstar Harem directly on the website TransPornstarHarem.net!
Trans Pornstar Harem: become the biggest trans pornstar!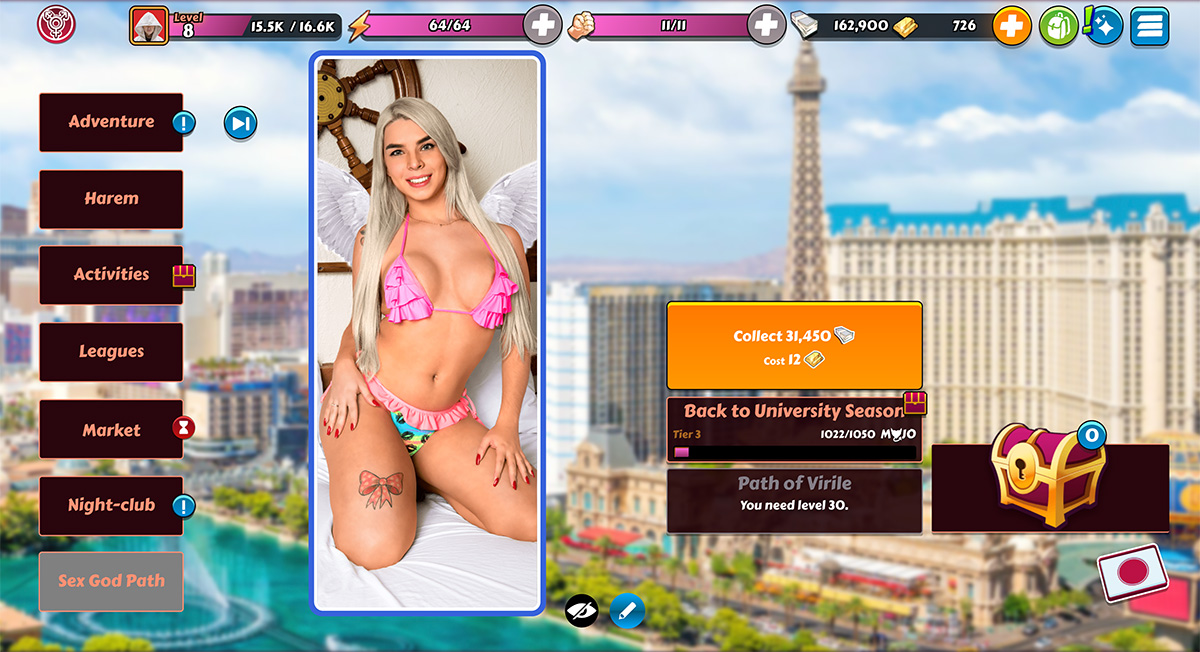 You may already know the game Pornstar Harem... Well, you should know that Trans Pornstar Harem is an alternative for those who prefer to play a porn game with trans characters!
With Trans Pornstar Harem you will play as a character whose mission is to become the biggest transsexual porn star. With this game you will live a real adventure with uncensored sex scenes.
Gameplay of Trans Pornstar Harem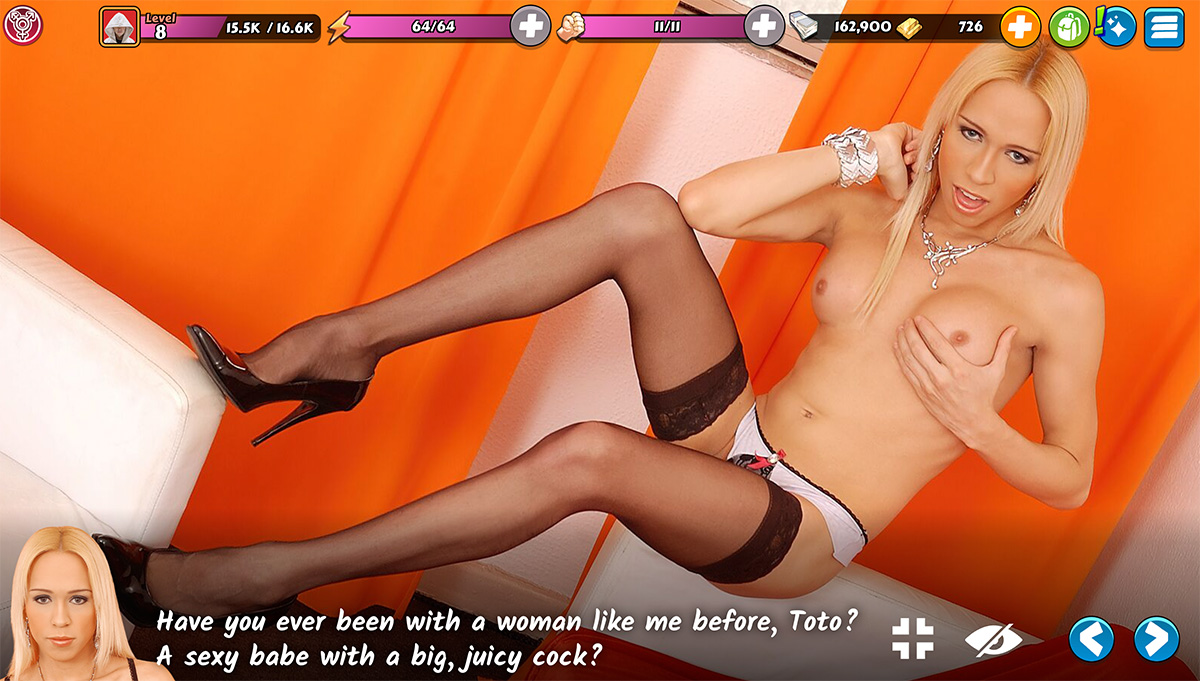 Created in 2023 by the studio Kinkoid, Trans Pornstar Harem is a role-playing game (RPG) which mixes different aspects. Indeed, you have on one side the RPG adventure mode with missions, quests and many adventures to live. During your quests you will meet different trans pornstars that you will have to seduce so that they join your harem. Finally, the goal will be to carry out missions to gain experience and thus make your characters evolve and increase their skills.
The management of your harem will be very important because it will allow you to face other players in the player versus player (PVP) mode. The higher the level of your characters, the more likely you will win your duels.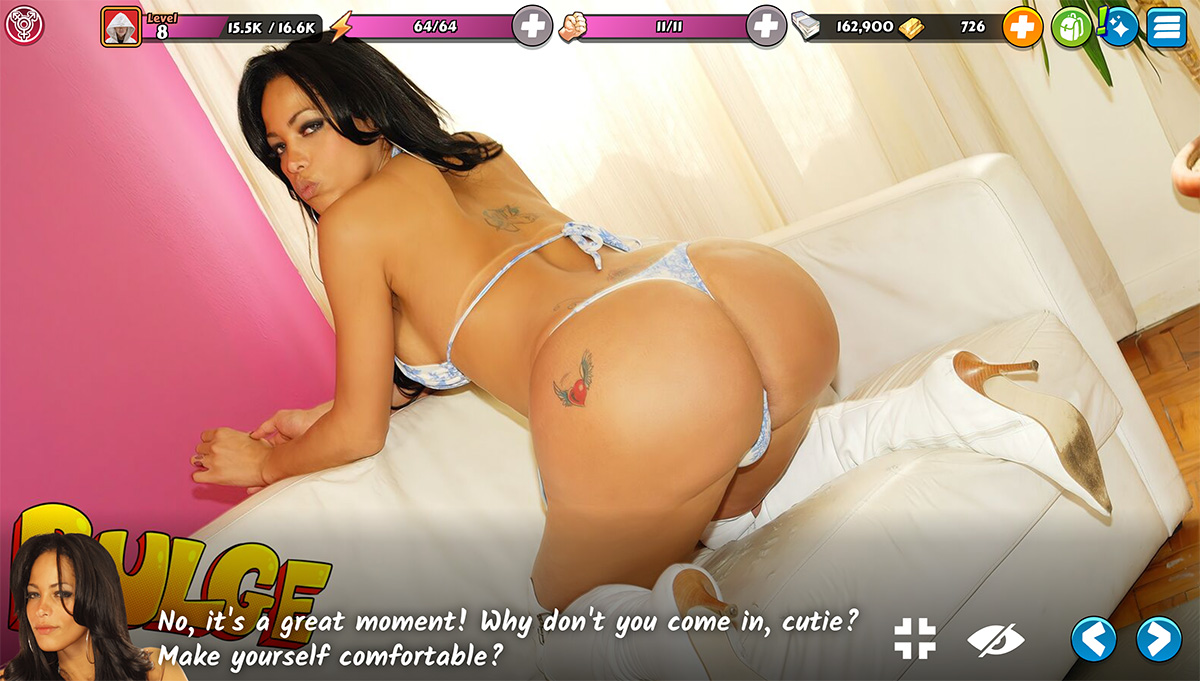 To finish with the gameplay, you should know that Trans Pornstar Harem is a realistic sex game. When you launch the game for the first time you will quickly realize that the game uses real images to illustrate the missions and sex scenes.
Also read ou Hentai Heroes review, another game from Kinkoid publisher
How to play Trans Pornstar Harem?
To play Trans Pornstar Harem you just have to go to TransPornstarHarem.net and click on the big "Play" button.
The game will launch directly on your browser and you will be able to start the adventure with a first mission of the highest importance!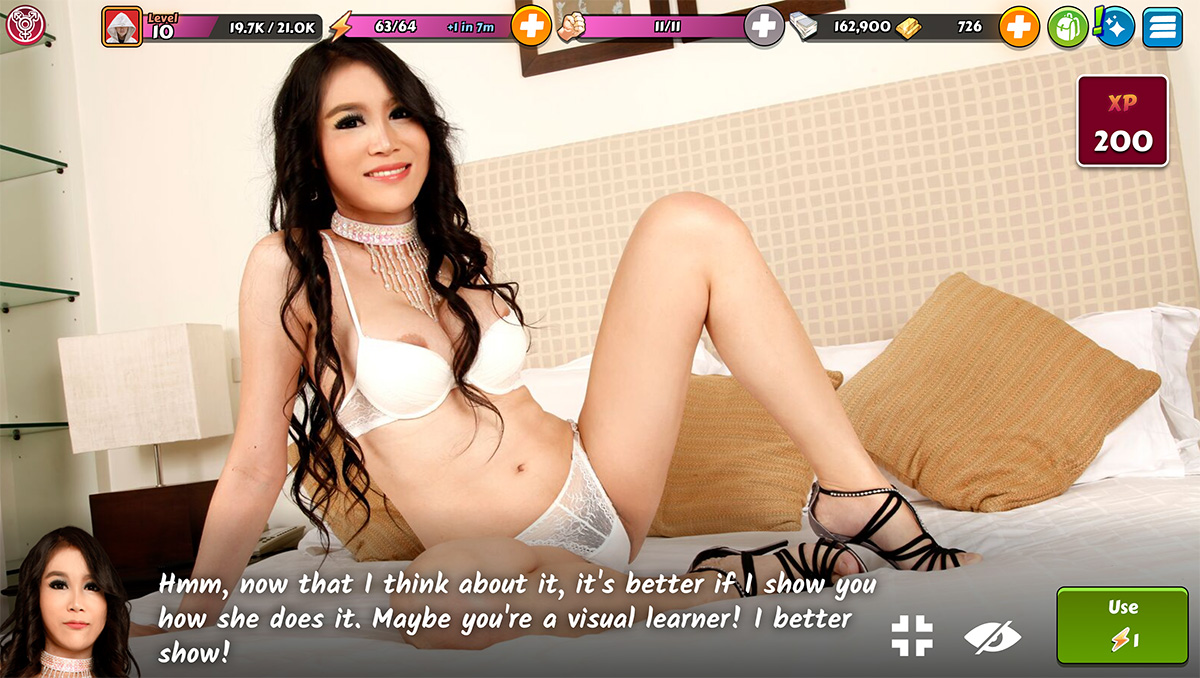 Is this game free?
The Trans Pornstar Harem game is free! It is a Free to Play game, that is to say that you can play it for free but there is still an integrated store where you can buy virtual credits. These credits will allow you to progress faster in the game and also to unlock skins.
Please note that Trans Pornstar Harem is absolutely not a pay to win game. You won't suffer any disadvantage if you play this game without ever buying anything!
Also read: test and review of the shemale porn game Dick Dolls
On which platforms is this game compatible?
As the game Trans Pornstar Harem is accessible directly from a web browser it is then compatible with all platforms. So you can play Trans Pornstar Harem on PC, Mac, Linux and mobile!
Recommendation of the moment: free porn game Fuck Fantasy
Differences between Trans Pornstar Harem and Pornstar Harem games
To put it simply, Pornstar Harem is a porn game with heterosexual characters while Trans Pornstar Harem is a game with trans characters. Apart from that, the story, scenarios and gameplay are almost identical.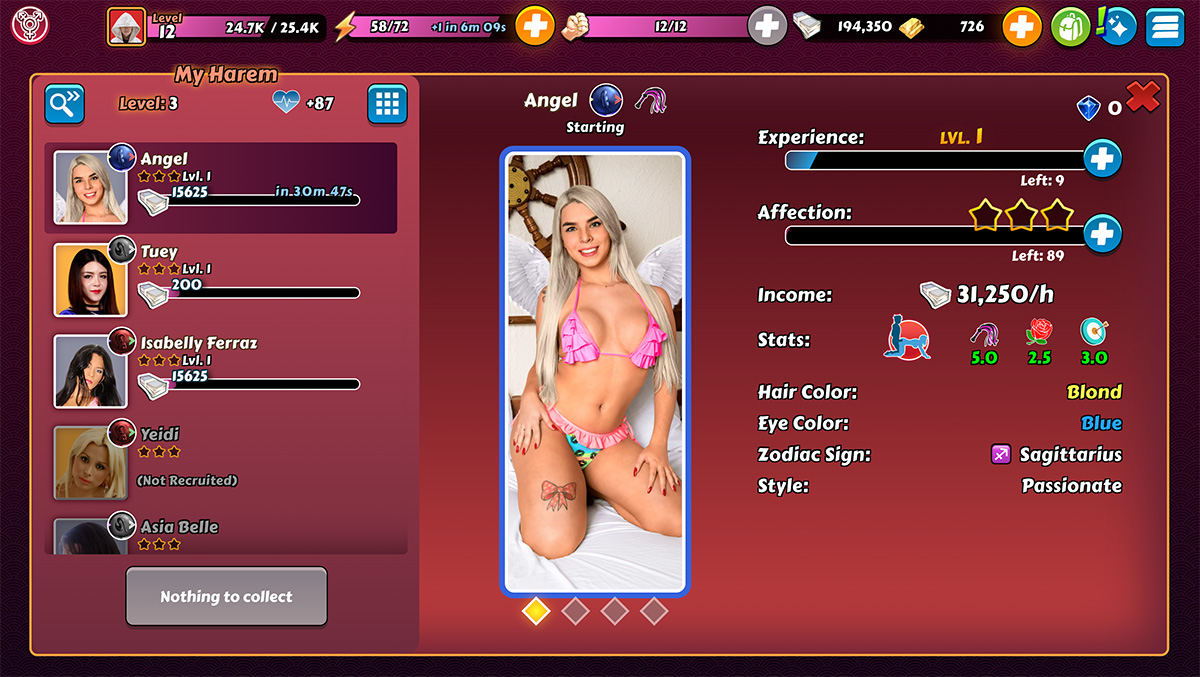 Our opinion on Trans Pornstar Harem
If you are looking for a good sex game with trans characters then you must play Trans Pornstar Harem! Trans porn games are quite rare and on top of that this one is available for free online...
On our side, we tested Trans Pornstar Harem and we loved it so we can only advise you to play it!