After a long wait and a lot of hard work by the developers at Kinkoid Studios, Gay Pornstar Harem is finally available! We invite you to discover the gameplay of this free sex game and conclude with our review of Gay Pornstar Harem.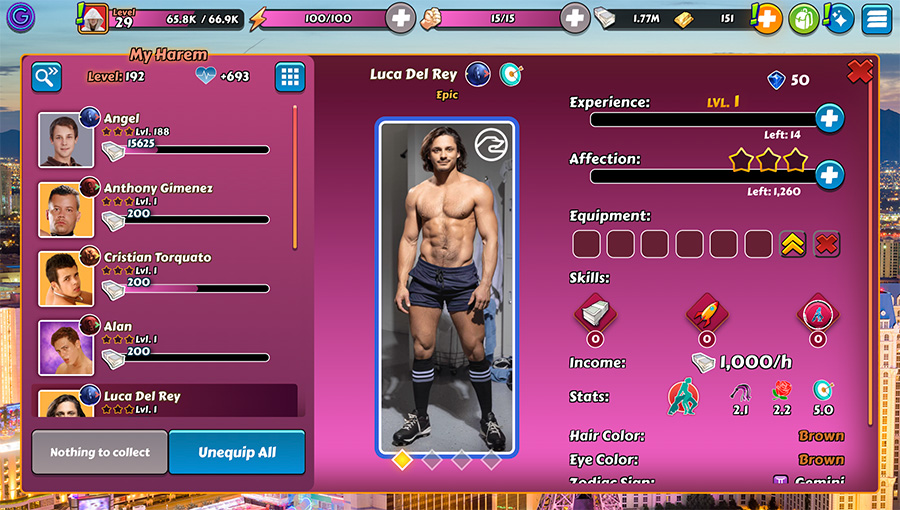 Presentation of the Gay Pornstar Harem game
First of all, Gay Pornstar Harem is a gay porn game available for free at GayPornstarHarem.net!
This game was created in 2023 by the Kinkoid studio. This is the same publisher who made the games Hentai Heroes, Gay Harem, Pornstar Harem, Comix Harem or Trans Pornstar Harem.
The Gay Pornstar Harem game is free-to-play and joins the family of free gay porn games, to the delight of those who want to play without pulling out their bank card!
Goal and gameplay
Let's talk about the gameplay of Gay Pornstar Harem. In this game, you'll play the role of a young man whose mission is to fuck the sexiest men on the planet! But on top of that, your goal is to become the biggest gay porn star!
To reach your goal, you'll have to go on adventures and complete quests. Of course, your missions will be accompanied by sex scenes, and once you've fucked the men they'll be able to join your harem.
Combat is another interesting aspect of Gay Pornstar Harem. By bringing characters into your harem, you'll be able to assemble a team to take on other players in PvP combat. Remember to train well and improve the characteristics of the men in your harem if you want to win!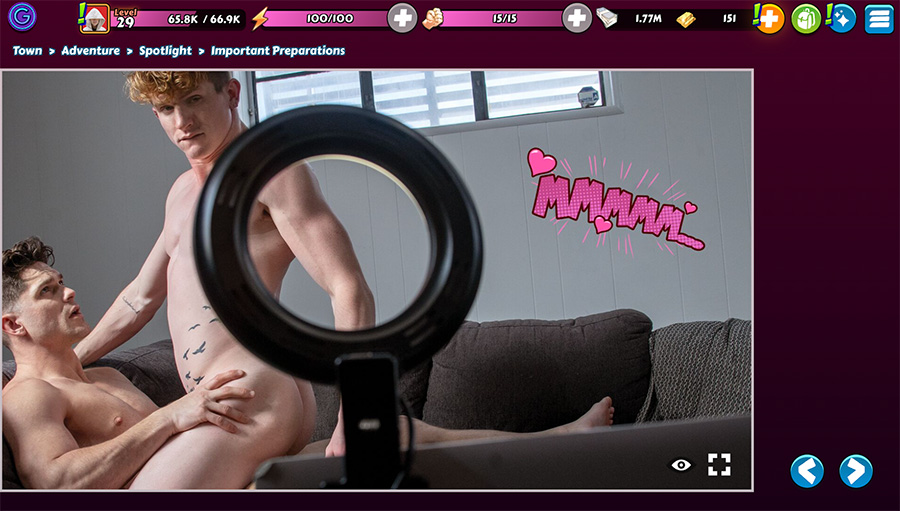 Here are a few examples of the gay pornstars you'll find in the game:
Anthony Gimenez
Cristian Torquato
Luca Del Rey
Grant Ducati
Jack Spade
Billy Long
James Fox
How to play Gay Pornstar Harem?
Simply visit GayPornstarHarem.net to launch the game. The game requires no download and can be played directly from your web browser!
Once the game is loaded, you can click on the "Play" button to start the adventure! You'll have immediate access to the tutorial to get to grips with the game and its interface.
Once you've completed the tutorial, you can create a free account so you can save your progress and pick up where you left off next time.
Is Gay Pornstar Harem free?
Gay Pornstar Harem is a free-to-play game. So you can play this game for free without having to take out your credit card.
However, you can still buy credits in the store to advance faster through the story and unlock characters more quickly.
What configuration do I need to play?
Gay Pornstar Harem works well on all computers, but also on smartphones. The game is browser-only and you won't be able to install it locally on your computer, for example.
There's no need to try to download this porn game in APK format, since none currently exists. And if you want to play this porn game on iOS you'll only be able to play it from a browser like Chrome or Safari.
Our recommendation: we advise you to play Gay Pornstar Harem on a computer, as the experience will be better. The game isn't really suited to small smartphone screens. You can still try it out on your mobile, but if you find it's not up to scratch, then switch to PC or Mac!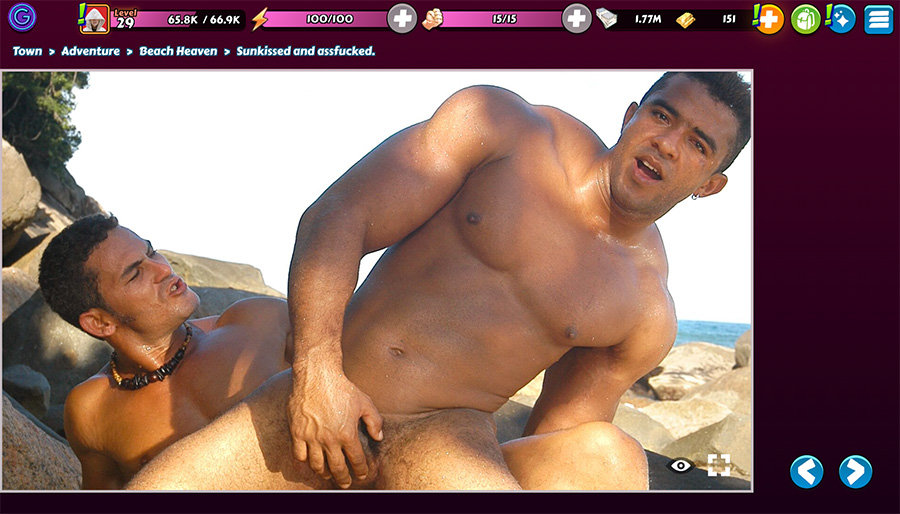 Our review of Gay Pornstar Harem
We love all the games from the Kinkoid studio, and once again we really enjoyed playing Gay Pornstar Harem. We loved the gameplay, the graphics and the easy-to-use interface. Our opinion of this game is very positive, and we give it a score of 4.6 / 5!
Since this game is free, we recommend it to all gay porn fans looking for free online games!